Boosting Sales
Increasing $ales Results Is Everyone's Goal
BUT, HOW DO YOU DO IT? 
Hire More Salespeople?
      Drain on Budget and Management's Time.
Replace Low Performers?
     Turmoil, Short Term Loss While They develop.
More Marketing Dollars? 
     Expensive, and sales may miss opportunities.
Higher Activity Targets?
     If salespeople not effective, it provides little results.
A Better Way is to Increase
Sales Competency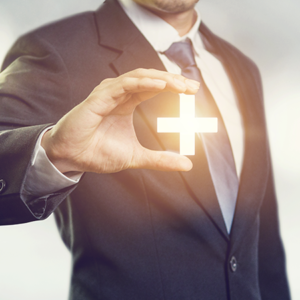 Every salesperson,  manager, and dealer wants to increase sales. Improving sales competence is key to more revenue, profit and income, especially in these difficult times.
Sales Competency is the quality and frequency of use of specific skills, knowledge, and activities identified as Sales Behaviors that successful salespeople use to influence buying decisions and accomplish identified Sales Targets.
Who would benefit from increasing sales their competence?  A newer salesperson, someone struggling to reach sales goals and even experienced salespeople who wants to enhance their ability to be successful would all benefit from increasing their sales competency. The higher a person's sales competency, the more successful they will be in generating Sales Results. Is Training Enough To Build Sales Competency? No! It Only Builds Knowledge And Possible Skills.
Key Question…. How Do You Build A Salesperson's Competence?
Define Competencies
We defined the Seven Critical Sales Competencies and the Fifteen Sales Behaviors specific to Business Technology or Office Technology environment that determine a salesperson's success. To be able to measure them accurately, we created 65 carefully phrased statements that describe the successul sales behaviors. Using our Executive Sales Analysis, the salesperson and manager evaluate the frequency that the statement accurately describes the salesperson.
Create Awareness
Even top professional athletes have ways to get accurate, objective feedback that assists their coach in helping them improve. When a person is actively involved in what they are doing, it is difficult for them to be an objective judge of their skills, behavior and even level of activity. Managers need an effective way to create a complete awareness of the areas that need to improve AND a way to develop sales competency. The Executive Sales Analysis enables a salesperson and manager to identify the frequency that the statement accurately describes the salesperson's Sales Behaviors.
Clarify Perceptions
When reviewing the responses of the salesperson and manager, there is a clear depiction of competency both can see and understand. Having a clear view of reality is the foundation and first step in developing the awareness of the need for improvement of a sales behavior , which affects sales results.

The Executive Sales Analysis' "easy to understand" reports identify the specific areas of strength to capitalize on and areas of weakness, if improved, will increase sales competence and results. What the manager sees as critical is compared to what the salesperson sees as critical to improve coachability and focus development on what will pay the quickest and greatest dividend. This information is invaluable in helping the salesperson understand and accept what must change to increase the level of success
Personal Development Plan
The assessment information from our proprietary Executive Sales Analysis, not only provides clarity, but also creates a roadmap for the creation of a personal development plan. This personal development plan is a constant guide for training, observation, feedback, coaching, and mentoring of the salesperson.
Organizational Analysis
In addition to being a great instrument to help a salesperson increase their competence and, in turn, performance, we provide an overall sales team analysis. This analysis identifies the areas of potential development and, if improved, will build team results. Multiple Team Analysis delivers a picture of the organizations' overall sales effectiveness and increase results.
 Measuring Improvement
Improving sales competence is a process that requires accountability. The Executive Sales Analysis is a great way to measure improvement and motivate increased sales competency development for individuals and sales teams. By measuring improvement after a period a period of development will not only provide accountability to ensure real improvement, it can validate the return on the investment in the process. 
Support Available  
Support is available at the level needed. Support can consist of setting up the system and training sales management on how to understand and use the information in the reports. Additional assistance could include coaching of managers to increase their effectiveness and even access to an online course with a module on each of the 15 Sales Behaviors that shows a salesperson how they can approach improving the behaviors selected in their Personal Development Plan.
Click Below to find out how our Executive Sales Analysis can benefit a salesperson, a sales team or your entire sales organization.
WHAT OUR CLIENTS SAY
Our formula is simple. It starts with finding the right people. This is where you have been such a huge help. Secondly, we train them with an incredible curriculum developed over these past fifteen years.  Finally, we manage them to success.
Our growth and diversity in the product would not have been possible without the help of your company.  We appreciate our partnership and look forward to continued success.
Thomas Russell, Chairman, ImageNet Consulting
Copiers Northwest has been using the Outlaw Group for almost 20 years and we have found Wayne's assessments to be spot on the money before hiring candidates and providing accurate insights prior to making the all-important decision to hire a sales professional. His coaching and analysis he provides on the candidates always make me want to ask the question, "how long have you known this candidate?".
Gregg Petrie, President, Copiers Northwest
Outlaw group, inc.
p.o. box 661
mt. pleasant, SC 29465
843-884-9361 | 800-347-9361
[email protected]