what you need to know about
selecting talent
Hiring decisions are some of the most difficult and most important decisions managers make regarding the business. The decision may even determine the manager's success. A great hire contributes to success. A bad hire can be disastrous!
Outlaw Group provides the expertise, skills, and staffing tools to not only make the next hire a great hire, but can also ensure an ample flow of top talent to fuel the organization's success.
Important Steps
There are many steps to arrive at a sound decision on whether you will hire a candidate. Outlaw Group develops the selection skills of the individuals involved in the hiring process. We provide world-class selection tools tailored to the position. Most importantly, we use a holistic approach and provide advice to ensure your every hire has the potential to be a top performer.
Foundation
Defining the job and what is required for success in a position is the first step to selecting top talent. If the positions' requirements and other essential factors, such as organizational culture are not clear, it is impossible to establish the hiring criteria used to evaluate the candidate. Outlaw Group carefully defines what is needed in the job to craft a set of key criteria, which makes screening easier.
Screening Guides
Many interviewers are not effective. Studies show that many interviewers make up their mind in the first several minutes and fail to probe deeper and validate the candidate's capability. From the hiring criteria, Outlaw Group develops a screening guide and in-depth targeted interview questions to evaluate a candidate at each step of the hiring process.
Video Interviews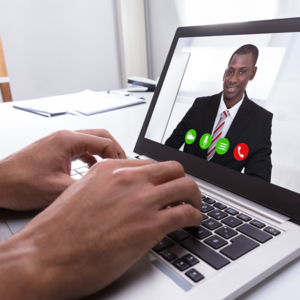 Video interviews have become the norm with the pandemic. They save time and allow more candidates to be screened. Virtual interviews are a greater innovation and enable candidates to be previewed before spending the time and resources for an in-person or even face to face interview. Candidates log on and interview themselves by answering a set of onscreen questions.
This simple process takes a matter of minutes. The hiring manager can watch Virtual Interview at a convenient time. The manager can watch as much or as little as needed to make the decision to move forward or not. It is cost-effective and enables more applicants to be considered. Begin hiring better and faster today!
In-Depth Assessment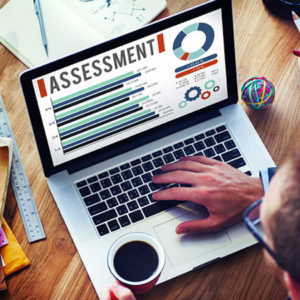 Many candidates are more skilled at interviewing than the interviewer. Pre-employment assessments go beyond what can be learned in an interview. Then measure key factors, such as cognitive ability, behavior interest, and even integrity. The candidate can be measured against those who are successful in the position to determine how they will fit in the job and even how they match, or can adapt to, the organizational culture.
An objective, unbiased evaluation not only increases the probability of making a great hiring decision, but also helps remove even unconscious interviewer bias that results in better hiring decisions, greater productivity, and reduced turnover.
---
Copiers Northwest has been using Outlaw Group for almost 20 years and we have found Wayne's assessments to be spot on the money before hiring candidates and providing accurate insights prior to making the all-important decision to hire a sales professional. His coaching and analysis he provides on the candidates always make me want to ask the question, "How long have you known this candidate?".
Gregg Petrie, President, Copiers Northwest
Job Match Value
Recently, while conducting a talent review, we analyzed the relation of how well a salesperson fits the sales position and compared that Job Fit Level to annual sales revenue.
We found, that if the organization increases the overall Job Fit of those hired by 1%, it would result in a 4.76% increase in the average annual sales of those individuals; not just once, but annually, over their career. Imagine the return on using a better way to measure Job Fit and being able to hire those who fit the job more in your organization.
Background Checks
The last step may be the most important one.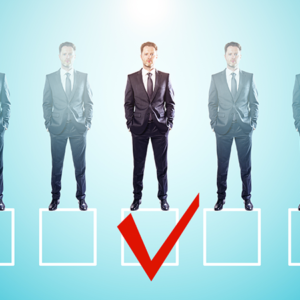 DEPARTMENT OF STASTICS
Nearly 2,000,000 people report being the victim of workplace violence each year.
US DEPARTMENT OF LABOR
Over 96% of HR professionals report that their companies do background checks of new hires, up from 66% in 1996.
THE SOCIETY FOR HR MANAGEMENT WORKPLACE VIOLENCE SURVEY
Still workplace violence continues. Can your company survive an incident of workplace violence? Courts continually award victims of workplace violence huge monetary compensation ranging from hundreds of thousands to millions of dollars.
Reduce your negligent hiring liability by performing a Pre-Employment Criminal Background Check.
This is only a sample of the tools and assistance Outlaw Group can provide your organization to increase its success in selecting the talent needed.
Outlaw group, inc.
p.o. box 661
mt. pleasant, SC 29465
843-884-9361 | 800-347-9361
[email protected]