what you need to know about
sourcing talent
Tired of the time and hassle of placing ads, wading through tons of resumes and scheduling interviews, only to discover you didn't find the candidate needed? 
Want an easier way to keep your talent pipeline filled with high-quality candidates?
Imagine Having
• A State Of The Art Applicant System To Centralize And Make Your Talent
Sourcing Easy
• Recruiting Tools, Video Interviews, Assessments, Even Reference &
Background Checks Built in the System
• Smart Talent Sourcing With Proven Tools – Ads, Screening Questions,
Recruiting Scripts That Are Tailored To Your Industry such as Information Technology Or Document Imaging
• Easily Customizable To Fit Your Company And Your Situation 
• Expert Assistance Available For Analyzing and Assisting in Improvement
Just What You Needed

Smart Talent Sourcing makes each step in the talent acquisition process simple, intuitive, and effective; resulting in calm colleagues, well-staffed teams, and happy clients. What's the secret? Great technology, fast implementation, proven industry-specific hiring tools, and support like you won't believe. For example, Business Technology industry, the system comes preloaded with tools matched to key positions, such as:
Sales, New Business, Major Account, Manager and even Managed IT
Service includes Technician, Network Support and Manager
Other positions include Contract Administrator, AP/AR, and Accountant
Use our industry-proven models, or we can customize to fit you!
We partner with a company that has an award-winning Applicant Tracking System which enables simple, seamless integration with any aspects of your business. Use the industry-specific tools that can be matched to you and your branded sourcing system and processes that demonstrate your high level of professionalism to the world. It is fully-hosted and supported by our partner's support team, and Outlaw Group's years of experience make it easy and hassle-free to keep your company staffed with the top talent needed for your success in these demanding times.
Smart Talent Sourcing has a unique talent capability with a technically superior, white-label applicant tracking system adapted to the unique requirements of your industry. The system enables you to start using it on Day One, or it can be customized to fit your organization's specific requirements and reflect your unique company culture.
What It Can Do For You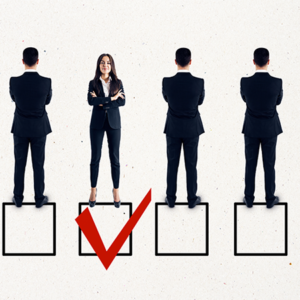 Free Job Posting – Our "create once-and-done" job postings make it easy to find the best applicants on all the most popular job sites. Keep all your applicant info in one place; regardless of its source. Plus, have virus scanning on every document uploaded.
Text Capabilities – Applicants can receive links to open positions and your career page via SMS. You can easily communicate with one, or many, by text.
Advanced Screening – Applicants' complete screening questions for each of the industry positions to make it easier to zero in on great talent.
Referral Programs – Good people know good people, so use our simple referral system, which includes format, scripts, and tools to dramatically increase your referrals.
Automated OnDemand Video – Enables you to save time and effort. Log on at your leisure to watch an applicant's responses to specific questions designed to ferret out their potential for success in the position.
Pre-Employment Assessment – Assess and evaluate an applicant's potential in areas scientifically proven to predict job performance. Our pool of world-class assessments are matched to the position or we can integrate the one you are currently using.
Background Checks – Due diligence is easy, with integrated pre-employment screening and background checks.
Calendar and Scheduling – Integrate hiring activities into Outlook, Google, iCal and more to view free/busy times, easily coordinate and schedule at every step. Reduce the hassle of connecting a candidate to the hiring manager.
Onboarding Documents – Streamline onboarding by using Outlaw Group's standard forms or creating your own custom forms such as offer letters to respond quickly and secure the best candidates.
Match Your Level Of Need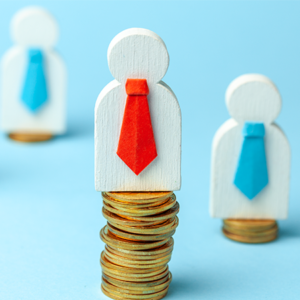 Don't recruit all the time? Pricing varies based on how many active jobs you have posted. Not presently posting jobs? There is only a small fee for monthly maintenance that enables all access to your candidates. If you have three active jobs posted, it's less than $20 a month each. For fifteen active jobs, it is less than $14 per month each, and 40 are less than $10 per month. Unlimited users mean you can give all hiring managers access to their candidates without additional charges. A very affordable system that flexes to your level of recruitment.
If you have no active jobs posted, you can still use all of the capabilities of the system and manage your candidates for less than $10 a month. If more customization, analysis, creation, and skill development are needed, Outlaw Group is available to assist you to reach your objectives.
Real Savings
While other applicant tracking systems require customization, can be difficult to implement and can be expensive, Outlaw Group is proud to offer Smart Talent Sourcing, an easy-to-use system at a reasonable price. All pricing packages include access to Form Builder™ to create your own forms. With unlimited users and job applicants, Smart Talent Sourcing remains one of the most intuitive yet cost-effective options available.
Want more information to see if this is right for you?
Outlaw group, inc.
p.o. box 661
mt. pleasant, SC 29465
843-884-9361 | 800-347-9361
[email protected]