Who We Are
About Outlaw Group Inc.
Outlaw Group began in 1984 as a management consulting firm specializing in executive search. It soon began providing management development programs to assist organizations in hiring more productive employees and retaining them to significantly increase performance. As the needs of clients have changed, the company evolved into a talent consulting firm using state of the art strategies focusing on Sourcing, Selecting and Developing Talent-Three Pillars Of Organizational Performance.
Outlaw Group provides a full range of services tailored to the needs of companies to have top talent who are engaged and productive. It enables an organization to maximize its human capital on productivity.
It's All About
Proven Success
Outlaw Group uses a partnering approach ensuring the highest level of expertise and professionalism specifically designed to compliment and extend Outlaw Group's capability. By utilizing both our staff and professional associates to create the best team that matches the client's project, we are able to assemble the most productive team to complete a project in the least amount of time and effort.
We identify the needs or real barriers to having the talent needed to increase performance. Once needs or barriers to performance are identified and defined, specific talent solutions are designed to meet the unique needs of the client. Our services integrate problem identification, solution development, and implementation assistance.
We integrate the client's resources and OUTLAW GROUP, to create a project team that produces the highest quality results in the shortest amount of time. Rather than just providing information or solving a problem ourselves, we integrate the client's personnel to ensure long-term growth and ensure significant improvement takes place.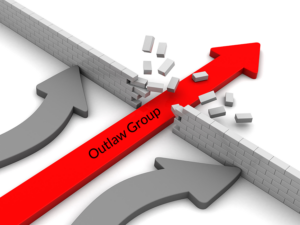 our president and founder
Wayne Outlaw
Wayne was one of the first fifteen individuals to be certified both as a Speaking Professional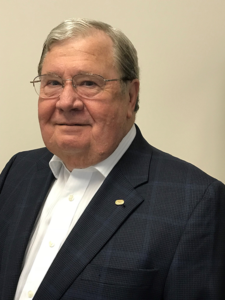 (CSP) by the National Speakers Association and Certified Management Consultant (CMC) by the Institute of Management Consultants. Wayne has been acknowledged by The Wall Street Journal as a "staffing expert" and quoted in publications such as: Fast Company, Nations Business, Newsweek, Entrepreneur, and Investor's Business Daily. He has published numerous articles on staffing, development, and leadership in trade and business journals.
Wayne is the author of SMART STAFFING: How to Hire, Reward, and Keep Top Employees for Your Growing Company, which was also published in the People's Republic of China. It has been used as a text for HR courses at educational institutions such as the University of California at Los Angeles, Portland State, and Louisiana State University.
Wayne has presented workshops for companies and associations training over 300,000 individuals on finding, developing, and managing top performers. Outlaw Group has developed and implemented Staffing and Talent Development Systems for a variety of companies from entrepreneurial high-growth organization to Fortune 500 companies, such as Canon, U.S.A.
Recently Wayne received the prestigious Chair Leadership Award from the Institute of Management Consultants of the United States for his leadership and contribution to the consulting profession and the Institute.
Outlaw group, inc.
p.o. box 661
mt. pleasant, SC 29465
843-884-9361 | 800-347-9361
[email protected]